5 min into ride: Leaving home,taken from the trail looking across my neighbour's fields to my property. Our place is where all the trees are. The tallest fir tree in the pic is in my backyard.The red roof is my neighbour.
The woody trail to the bridge over the stream that feeds the lake: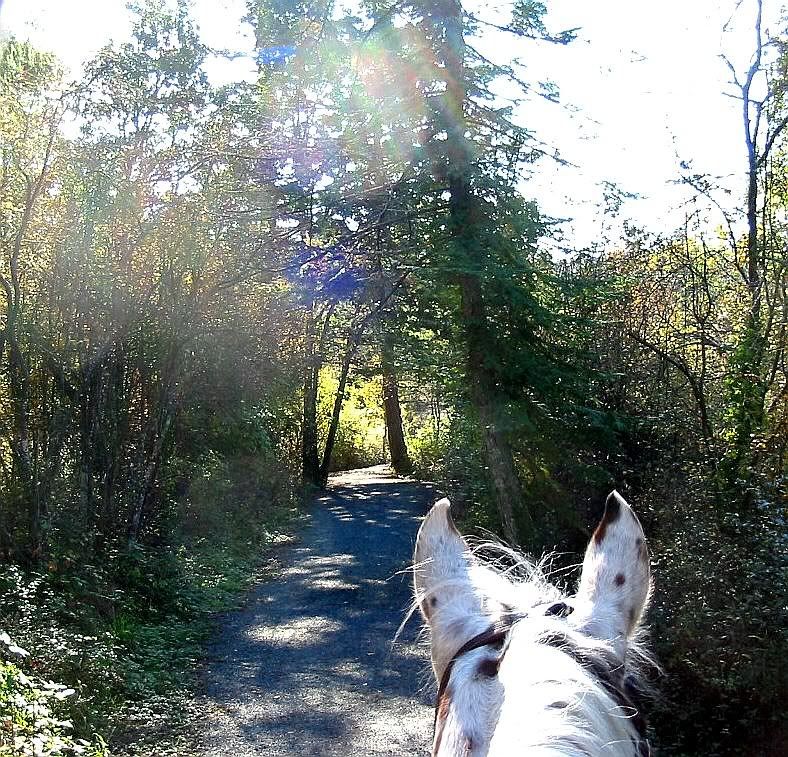 Heading toward the nature center parking lot, 10 minutes into the ride.
Ph3Ar My InTarWeB sK1Lz